Housing Corporation of Arlington is a community driven nonprofit organization that supports families and builds community in Arlington.
Are you concerned about housing affordability? Do you need help to make sure your family is stable and healthy? Would you like to get more involved in your local community? We invite you to  join us!
Don't hesitate to contact the staff to learn more, get help, or get involved.
---
What's New
---
HCA Annual Meeting & Community Dinner!
Tuesday, October 11, 2022, 6:00 – 8:00 pm
Arlington Community Center, 27 Maple Street or via Zoom
This is a free event – all are welcome!
Childcare will be available
Spanish and Haitian Creole interpretation available by request
See more details and updates on our Events page
---
Downing Square Broadway Initiative Tenants Are In!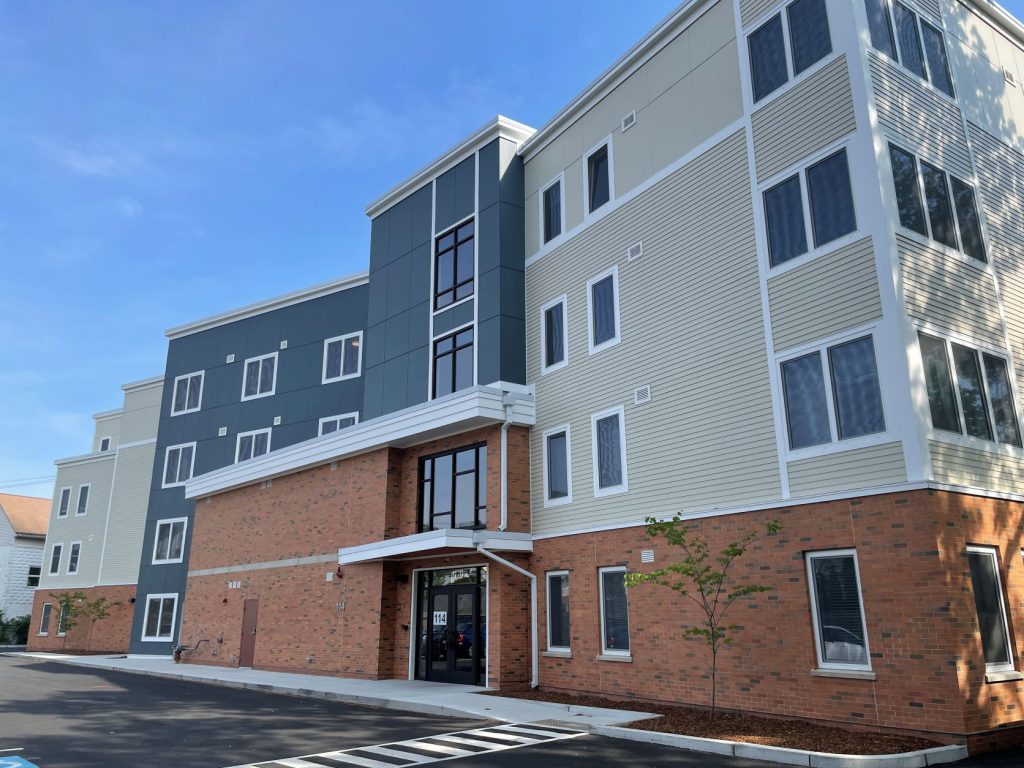 HCA worked with our new property management firm, Peabody Properties, to help tenants move in and get settled in the new Downing Square Broadway Initiative properties, located on Lowell Street and on Broadway.
This development includes 48 apartments for households of a range of low-incomes. All apartments are occupied — but we do keep a waiting list. Email our property management firm to add your name if you are seeking housing.
Arlington EATS to Re-open in Fall 2022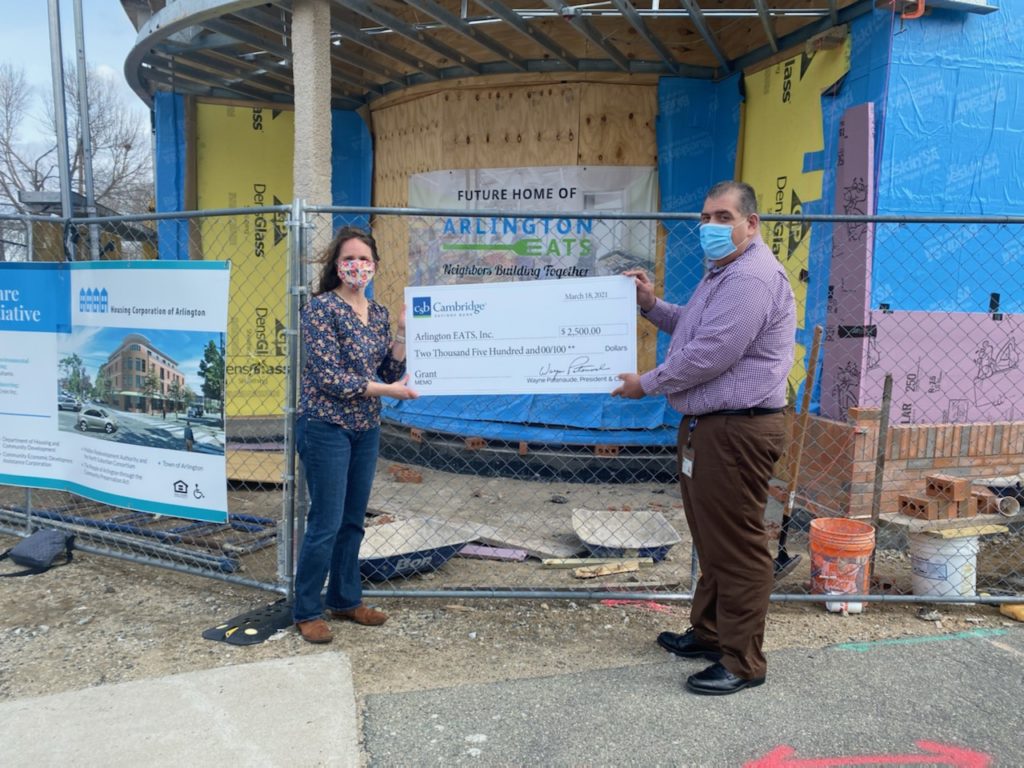 Pictured: Arlington EATS Executive Director Andi Doane (left) receiving a $2,500 check from Manny Bolivar (right) of Cambridge Savings Bank in Arlington, in front of the Broadway construction site. 
As tenants move into HCA's brand new affordable residential building at 117 Broadway (part of the Downing Square Broadway Initiative), Arlington EATS is finishing building out its first floor space, which will become its new home!
This new space will enable Arlington EATS to re-open with more hours and additional services. Both HCA and Arlington EATS are thrilled with this new partnership and look forward to serving you, the community, in new and innovative ways.
---
252 Massachusetts Ave, Arlington, MA 02474  info@housingcorparlington.org  — 781-859-5294