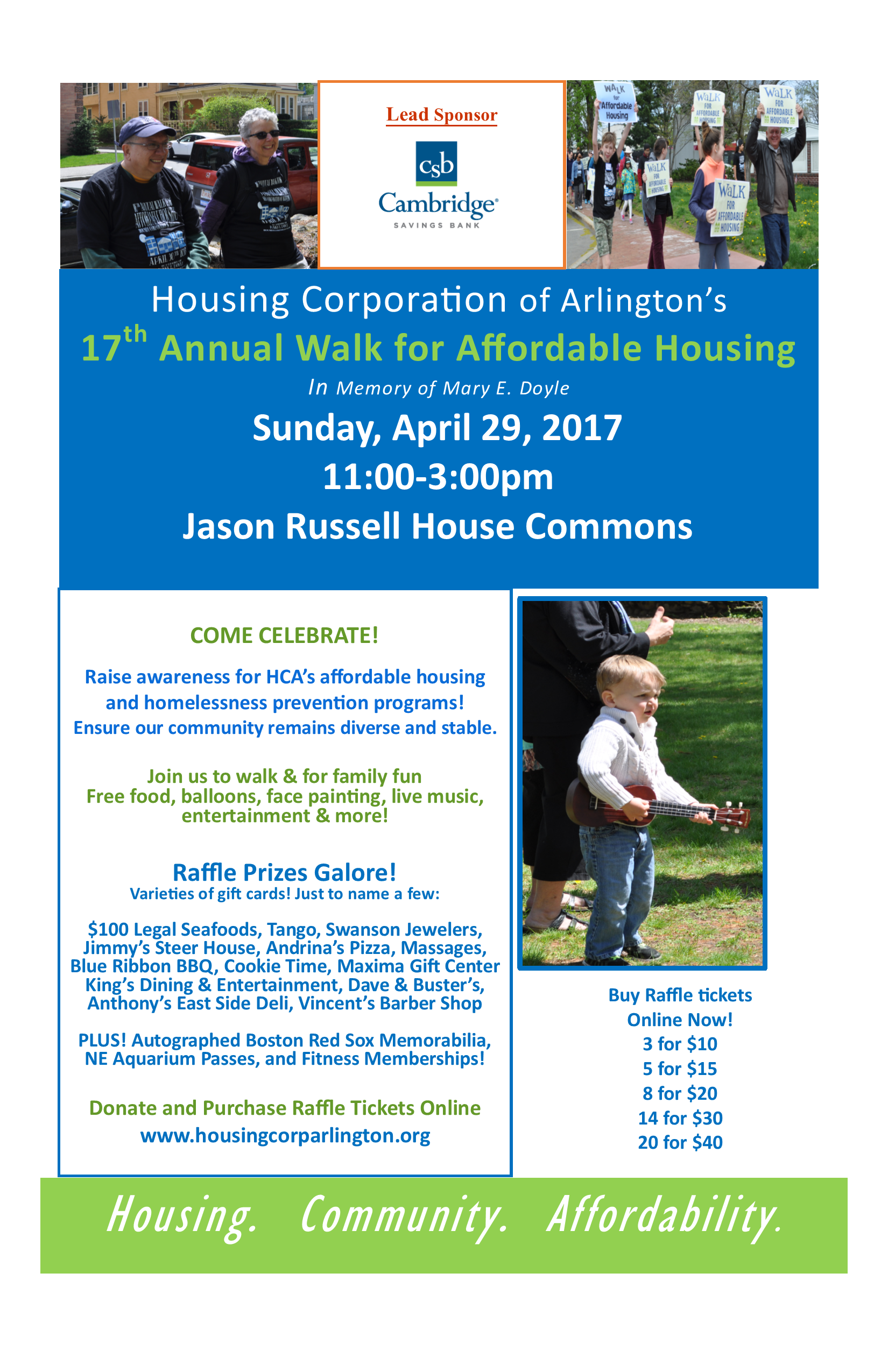 The 17th Annual Walk for Affordable Housing Event will take place on Sunday, April 29th from 11AM-3PM at the Jason Russell House, 7 Jason Street, Arlington.
The Walk itself will begin at 12:30pm!
The pre-walk gathering provides community members a chance to mingle and listen to a live band. Molly the Clown will be sure to bring smiles to the kids and there will be a face painting booth, Lego table, as well as other fun activities! Participants enjoy treats donated by Whole Foods, Andrina's Pizzeria, Not Your Average Joe's, Starbucks, and more.
HCA has moved from 20 Academy Street to our new permanent home at 252 Mass Ave!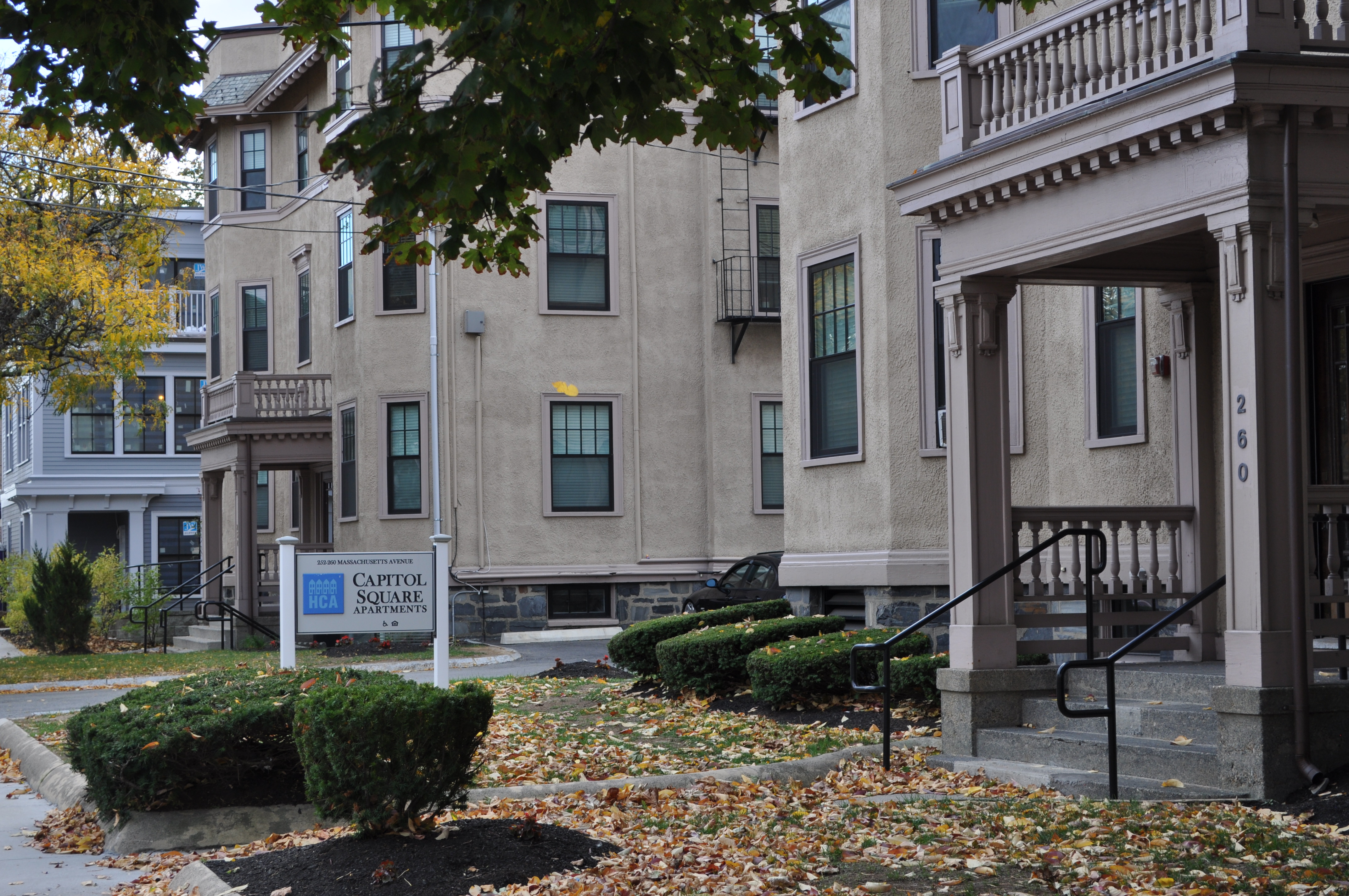 All mail should be addressed as follows:
Housing Corporation of Arlington
252 Massachusetts Avenue, Office
Arlington, MA 02474
Please note:
Although we can still be reached by our former phone numbers, our direct lines have changed.
General Inquiries/Finance Office- contact Kimberly Donovan at (781)859-5294, or kdonovan@housingcorparlington.org
Homelessness Prevention Program/Social Worker- contact Rita Shah at (781)859-5164 or rshah@housingcorparlington.org
Executive Director-  Pam Hallett at
(781)859-5211 or phallett@housingcorparlington.org