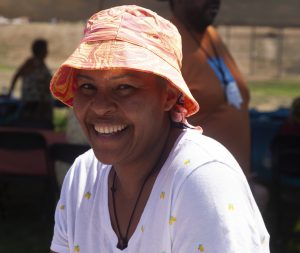 Housing Corporation of Arlington is a community-driven nonprofit organization.  Our mission is to provide affordable, stable housing and empower residents in order to build a supportive and equitable community.
Are you concerned about housing affordability? Do you need help to make sure your family is stable and healthy? Would you like to get more involved in your local community? We invite you to join us!
Don't hesitate to contact the staff to learn more, get help, or get involved.
---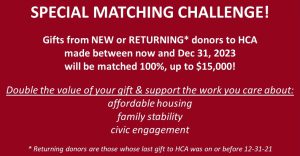 Are you a NEW or RETURNING donor? CLICK HERE TO GIVE TODAY!
(If you are not new or returning, you can still contribute during our year end appeal!)
---
Thank you for a GREAT Annual Meeting on Oct 12th!
Click here to learn more and see more photos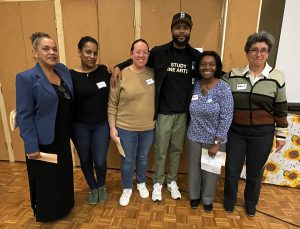 ---
Stay up to date on our latest project: 10 Sunnyside Ave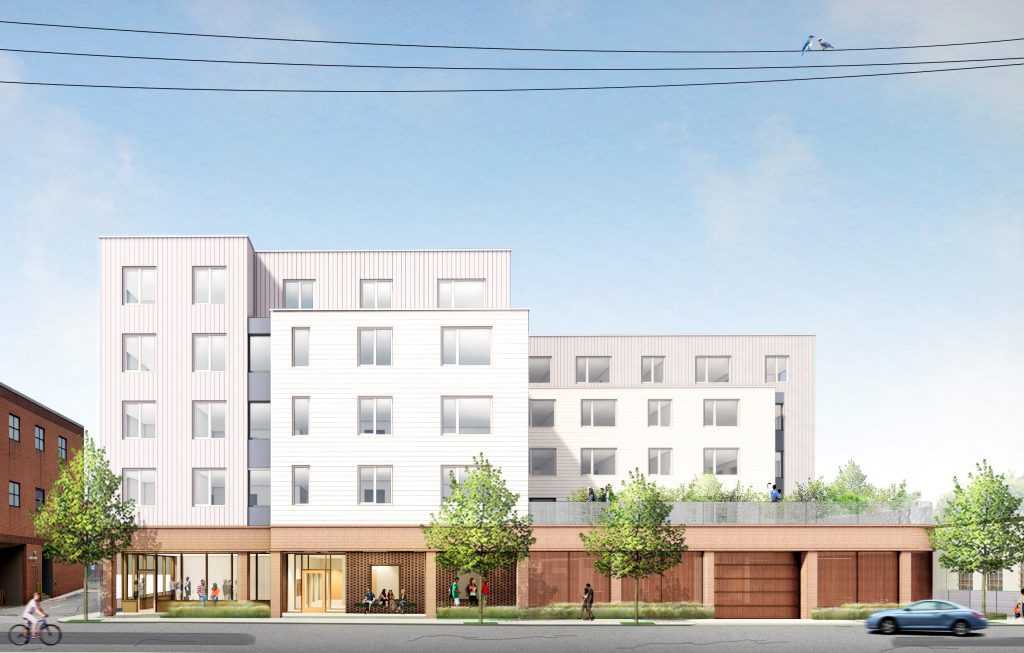 HCA is advancing plans to create 43 affordable apartments on the site of a former auto body shop. Learn more on the project's webpage.
---
HCA no longer uses SGAR rodenticide at our properties
Many Arlington residents signed a petition asking HCA to stop using SGARs (Second Generation Anticoagulant Rodenticide). These poisons not only kill rats and mice, but can cause great harm or death to other animals up the food chain, such as the owls and eagles who make Arlington their home. This is an issue that many cities and towns in MA and across the globe are now addressing.
If you notice any bait stations on our property, they are not dangerous anymore. As of late March 2023, all SGARs were removed from HCA properties. Our current pest control firm, Secured Environments, who has a specialty in environmentally sound strategies. Secured Environments, provides us with bait stations that use a form of vitamin D which will not harm animals up the food chain. There will be no more SGAR bait on any HCA property.
Thanks to the many caring residents who have contacted us about this issue.
---
252 Massachusetts Ave, Arlington, MA 02474  info@housingcorparlington.org  — 781-859-5294