Housing Corporation Hires New Executive Director
to Further Affordable Housing in Arlington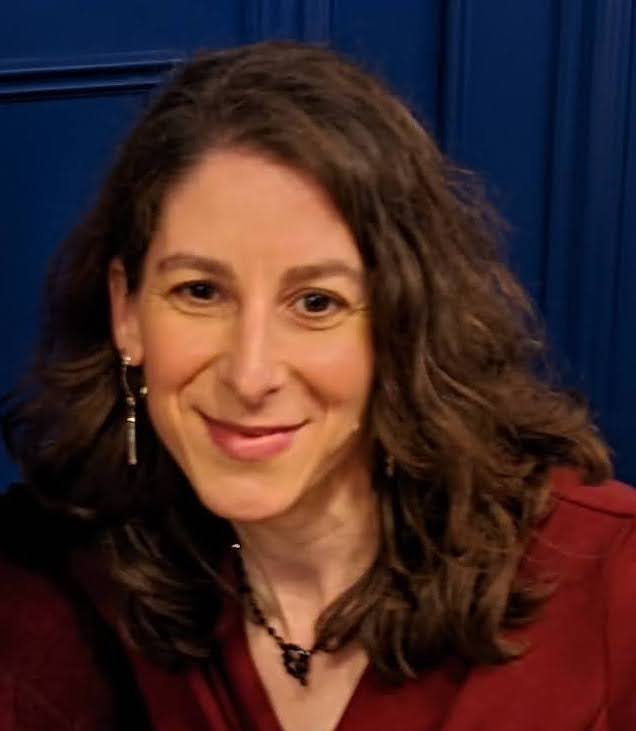 ARLINGTON, MA—Housing Corporation of Arlington (HCA) is excited to announce the hiring of our new Executive Director, Erica Schwarz.
Erica will be working to further affordable housing and community development in Arlington together with HCA's board, staff, members and the community at large.
Housing Corporation of Arlington provides, and advocates for, decent, affordable housing for low and moderate-income families and individuals in Arlington and surrounding communities, while promoting social and economic diversity.
HCA recently completed the Downing Square Broadway Initiative (DSBI) rental housing development at two sites, which will provide a secure home to 48 individuals and families, including five who were formerly homeless. DSBI will also feature a brand-new space to fight food insecurity, partnering with the nonprofit organization, Arlington EATS.
HCA owns and operates 150 affordable apartments throughout Arlington.HCA also operates a Homelessness Prevention Program, which provides funds and support to help Arlington residents at risk of becoming homeless remain in their housing.
Erica comes to HCA with a strong background in community-based development. Her experience includes serving as Project Director at the Cambridge Redevelopment Authority, Executive Director at Southwest Boston CDC, capacity building funder at Connecticut Local Initiatives Support Corporation (LISC), and Executive Director at WATCH CDC in Waltham. She will join HCA on May 11th.
Housing Corporation Board President Tom Nee said, "Erica is an ideal candidate with lots of experience that will serve us well. We feel she will further Housing Corporation's mission in Arlington of safe, affordable housing for all."
Erica Schwarz added, "I'm thrilled to be joining HCA and to be applying my experience in community development and community building to advance HCA's mission as we help to strengthen the Arlington community. I'm looking forward to connecting with the board, staff, and members of HCA as well as the residents we serve, our partners, and the community at large. My door is open."
Housing Corporation's executive search was led by a selection committee made up of Housing Corporation Board Members, with support from Ann L Silverman Consulting.
---
ArlingtonEATS to Re-open Soon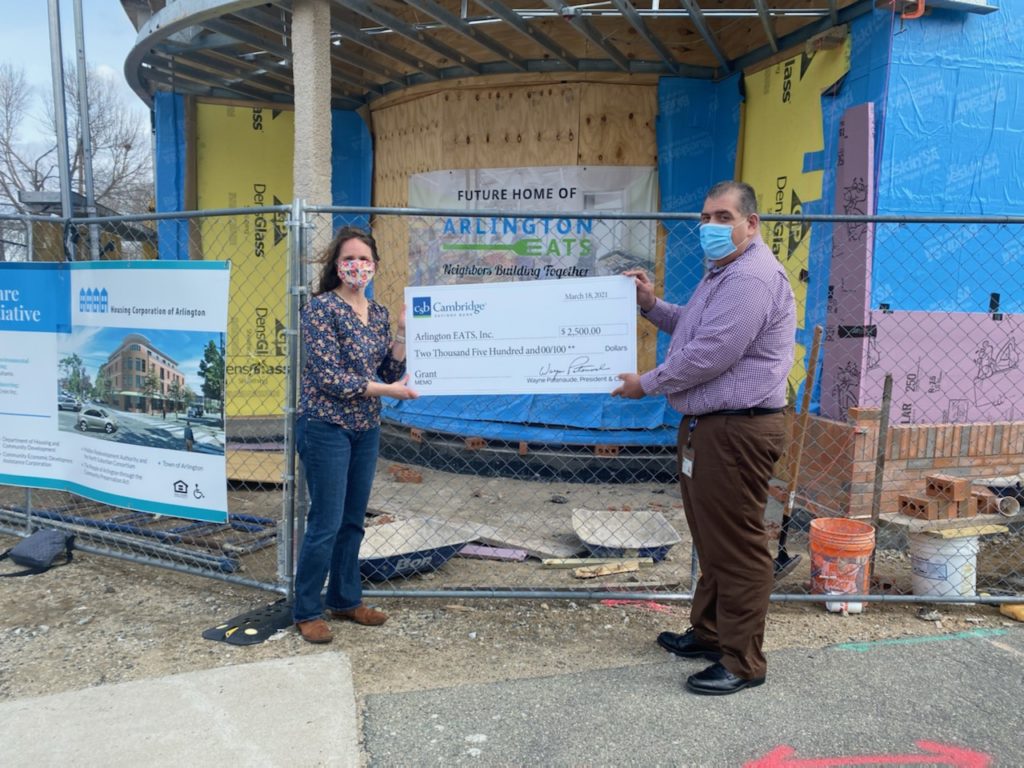 Pictured: ArlingtonEATS Executive Director Andi Doane (left) receiving a $2,500 check from Manny Bolivar (right) of Cambridge Savings Bank in Arlington, in front of the Broadway construction site.
ArlingtonEATS is well on its way to raising all funding for its new space at 117 Broadway! The new space at one of HCA's new buildings will re-open with more hours and additional services. Both HCA and ArlingtonEATS are thrilled with this new partnership and look forward to serving you, the community, in new and innovative ways. Stay tuned for the opening date of EATS expansion!