Housing Corporation of Arlington is a community driven nonprofit organization that supports families and builds community in Arlington.
Are you concerned about housing affordability? Do you need help to make sure your family is stable and healthy? Would you like to get more involved in your local community? We invite you to  join us!
Don't hesitate to contact the staff to learn more, get help, or get involved.
---
What's New
Have you taken the MBTA Communities Survey?
During 2023, the Town of Arlington is considering where to create special zones where multi-family housing will be allowed to be built by right; that means without seeking any other special zoning.  This is part of the state's new MBTA Communities program.
The housing in these new zones won't all be affordable, but creating spaces where it's easier to build multi-family housing will make it easier to build affordable housing.  So this is a good thing for Arlington!
Watch a presentation from the Town about the program and take the survey!
---
Update on HCA's use of Rodenticide at our housing properties.
Many Arlington residents have signed a petition asking HCA to stop using SGARs (Second Generation Anticoagulant Rodenticide). These poisons not only kill rats and mice, but can cause great harm or death to other animals up the food chain, such as the owls and raptors who make Arlington their home. This is an issue that many cities and towns in MA and across the globe are now addressing.
HCA is now changing our pest control contract from using SGARs to using an organic rodenticide that will cause dehydration and death in rodents, but not harm any animals that eat rats.
While that conversion is happening, in early January 2023 we started to remove SGAR bait stations from our properties, starting with the site where an owl was living in adjacent trees. All such bait stations should be removed from our properties by the end of January.
Thanks to the many caring residents who have contacted us about this issue.
---
Thanks for a great Annual Meeting & Community Dinner on October 11th!
See a list of our generous sponsors on the Events page
---
Arlington EATS re-opened at HCA's building at 117 Broadway!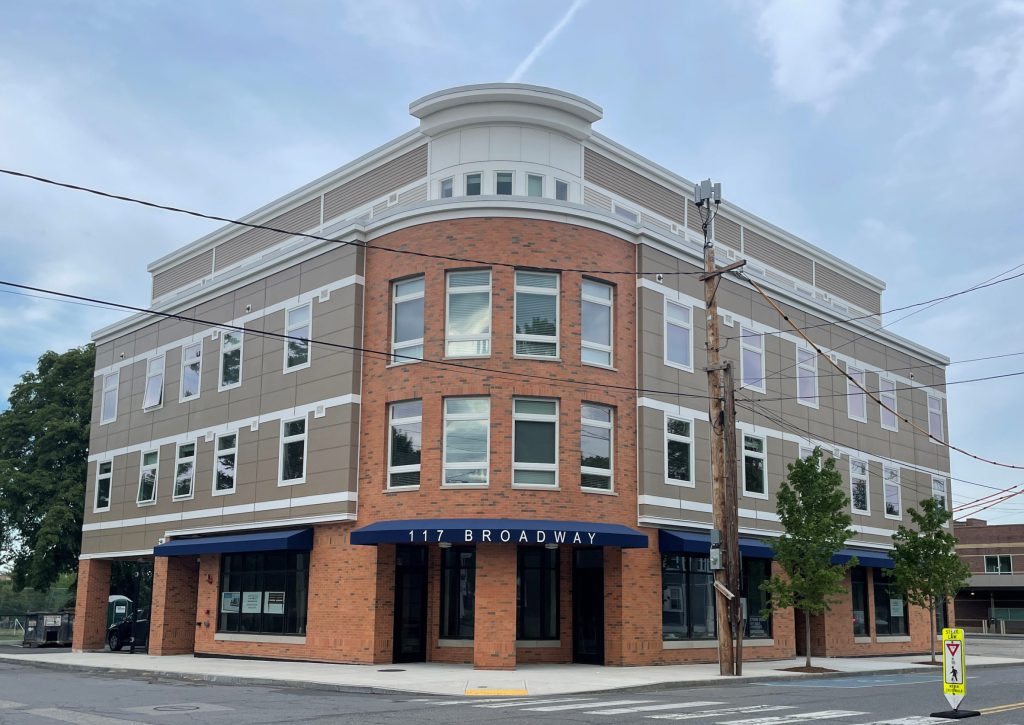 Arlington EATS re-opened in its new permanent location on the first floor of 117 Broadway on November 28, 2022. 117 Broadway is part of the 48-unit Downing Square Broadway Initiative affordable housing development that HCA completed earlier in the year. Learn more about Arlington EATS hours and offerings: www.arlingtoneats.org/get-food
---
252 Massachusetts Ave, Arlington, MA 02474  info@housingcorparlington.org  — 781-859-5294