We plan to build 43 affordable apartments at a former auto body shop!
We are proposing this: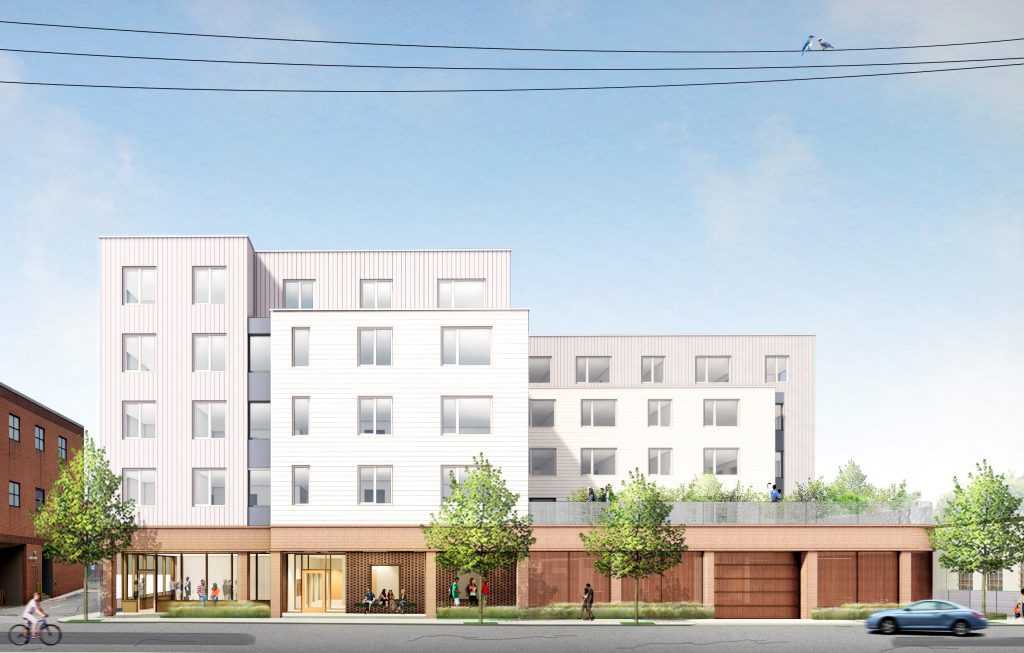 To replace this: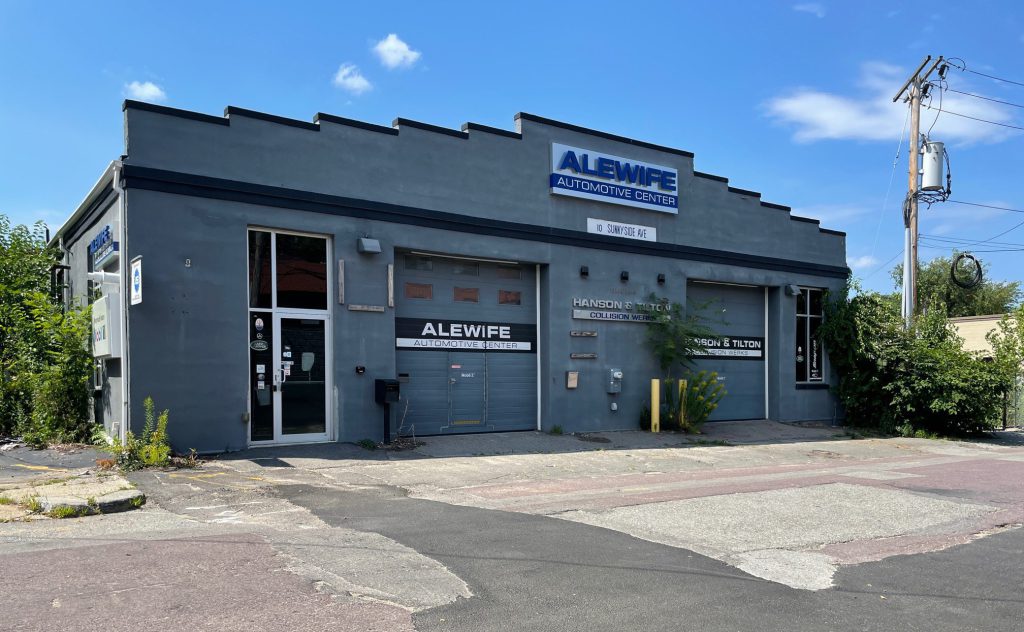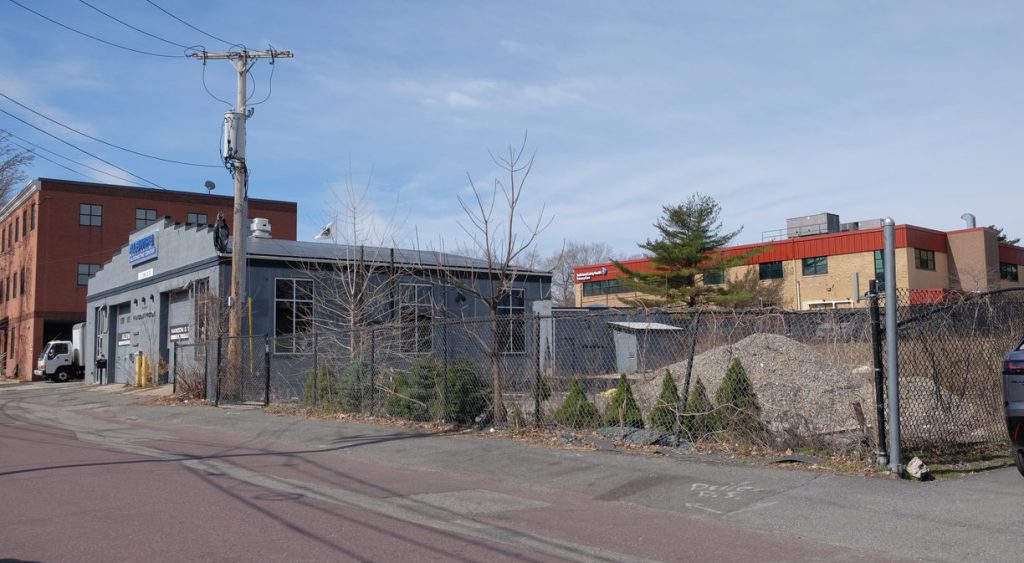 Click here to see more photos of the entire current site. Thanks to HCA member, Julie Sussman, for taking these shots!
LATEST NEWS:
On September 12, 2023 the ZBA unanimously voted to approve our Comprehensive Permit zoning application for this project!
The zoning comes with many conditions that we are prepared to meet. Thank you to the ZBA and to our project team for moving this process forward to its conclusion!
What is Zoning and Why do you Need it?
HCA is pursuing zoning for this project under the Comprehensive Permit, also called Chapter 40B.
Zoning dictates what we can be built where. This includes the kind of use (housing, a school, a store), and also the height, how much a building must be set back from the property line, and other requirements. You can't build a new building without the Town's approval that you are complying with the existing zoning for that site. Or, that you are using another zoning policy that lets you stray a bit from the existing zoning.
HCA is using the Comprehensive Permit (also called Chapter 40B), which lets you stray if you are providing affordable housing. HCA is meeting the height and density (or Floor Area Ratio) requirements under the current allowed zoning, but we are using the Comprehensive Permit because we are straying on the rear setback, the otherwise very significant requirement for open space, and the upper floor stepback.
Highlights about the 10 Sunnyside Ave Plan:
43 rental apartments.
100% affordable for households who earn no more than 60% of the Area Median Income (AMI). That cutoff is currently, for example, $75,720 for a household of 3.
Some units reserved for households earning no more than 30% AMI. That cutoff is currently, for example, $37,850 for a household of 3.
(16) 1-bedrooms; (20) 2-bedrooms; (7) 3-bedrooms.
Car Parking and bike parking.
Roof deck garden facing Sunnyside Ave for tenant use.
Community room with kitchenette for HCA and tenant use, and to be shared with other local groups.
Passive House design and construction – to be extremely energy efficient.
Steps from the 87 Bus stop on Broadway.
Steps from the Alewife Brook walking path and Stop & Shop.
Estimated Timeline*
October 2022: HCA purchased the 10 Sunnyside Ave property
2023: Advancing designs, Secured CPA funds, Secured Zoning.
Winter 2024: Apply for state and federal subsidies from MA EOHLC
Winter 2025: Start Construction
Spring 2026: Tenants move in!
* This timeline depends on when we are awarded subsidies from the Massachusetts Executive Office of Housing and Livable Communities (or HLC, formerly called DHCD). HLC receives many more applications during any funding round than they are able to support, given their limited resources. We are hopeful that we will be funded in 2024, but it is not guaranteed.
Development Team:
Real Estate Development Consultant: Gabby Geller (an Arlington resident)
Architects: Utile Architecture and Planning
General Contractor supporting preconstruction work: Bald Hill Builders
Financing To Date:
Acquisition and Predevelopment Loan: The Life Initiative
Local Subsidies from: Arlington Community Preservation Act Committee & Arlington Affordable Housing Trust Fund
This page will continue to be updated as the project progresses, including dates for public meetings.
Please contact Erica Schwarz with any questions or comments:
ESchwarz@HousingCorpArlington.org or 781-859-5294 x1