Christmas Meal 2018
HCA is proud to announce this year's prepared Christmas meal open to all our tenants in cooperation with Temple Isaiah that will be delivered on December 24th, 2018!
The already prepared meal includes turkey, gravy, stuffing, potatoes, cranberry sauce, peas, fruit salad, and a dessert. A vegetarian option is also available. Tenants must be home between 11:30 A.M.-1:30 P.M. to receive the meal, and should provide the following information: name, address, phone number, and how many people live in the home.
If you are interested and would like to reserve a meal, come to HCA's main office for the sign-up sheet, call 781-859-5294 or email Seth Jenkins at:
sjenkins@housingcorparlington.org
16th Annual Walk for Affordable Housing
Click here to learn more about this year's walk, make a donation, purchase raffle tickets, or view our previous year slideshow!
Through HCA's Annual Meeting every fall and our Walk for Affordable Housing that takes place every spring, HCA increases awareness of the desperate need for more housing affordable for low-income families.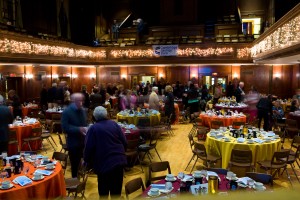 Our Annual Meetings have featured knowledgeable speakers including State Treasurer Steve Grossman, former Massachusetts Governor Michael Dukakis, and former US Congressman Barney Frank. Our family-friendly Walks bring hundreds of participants including community members, local businesses and religious organizations. Join us!