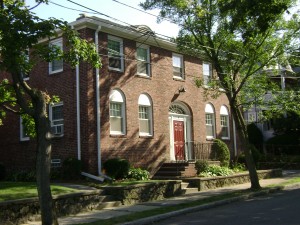 In 2005, Housing Corporation of Arlington began an initiative to acquire larger apartment buildings in Arlington. In late 2006 HCA purchased eighteen apartments within four brick buildings along Mass Ave in Arlington, now known as HCA's "Mass. Ave. Preservation Project."
Over the years, the Town of Arlington has been a vital partner in the success of HCA's affordable housing programs. Thanks to a generous commitment of $450,000 from Arlington's Community Development Block Grant (CDBG) allocation, HCA raised a total of $3.2 million to support the acquisition and improvement of these properties.
In addition to the substantial support form the Town of Arlington, this project brought together the efforts of several other affordable housing lenders including the Massachusetts Housing Partnership and the North Suburban HOME Consortium.
Constructed in the 1940's as "worker housing", the four acquired buildings suffered from deferred maintenance and needed significant upgrades. For the second time in two years, HCA teamed up with Feinmann, Inc., who provided construction and project management services, donating a substantial portion of its time and services to the project. Feinmann first partnered with the HCA in 2004 by renovating kitchens and bathrooms within two recently acquired two-family homes.
Apartments are offered with a range of affordability; units are reserved for households earning up to 50% of the median income and some for those earning up to 80% of the median income.
The Affordable Rental Housing Application is available for these one-bedroom units, as well as larger apartments in one of our two-family homes.