Housing Corporation of Arlington is your local community development corporation and relies on community support to make our programs and activities successful. Our members have been a critical link in helping us make affordable housing a priority in Arlington. Any person or organization who supports the goals of HCA should become a member.
By becoming a member you have voting right and responsibility to elect HCA's Board of Directors,  to change bylaws and to participate in HCA meetings.
Last year, you and other HCA members donated to push our 20 Westminster Ave project out of the pipeline and into construction. The nine-unit building will be rented to low-income tenants including veterans and elderly living on fixed incomes. But with a waitlist of 471 Arlington households and the rents in Arlington continuing to increase, just nine new units cannot keep up with the rising need for affordable housing. HCA is now developing an additional 48 affordable rental housing units through the Downing Square Broadway Initiative (DSBI), and we cannot build them without your help.
The success of our Westminster project, all completed and future projects, as well as our Homelessness Prevention Program are a direct result of your investment in HCA. Your donation will help struggling families in the community by enabling HCA to develop housing, identify and provide social service resources to those in need, and give grants to stabilize Arlington residents in financial crisis through our Homelessness Prevention Program.
Rents are increasing drastically every year. We get calls every week from long-time Arlington residents being pushed out of their homes. HCA works to ensure that these people can retain a stable living situation so that they can keep their jobs and their children can stay in the same school system.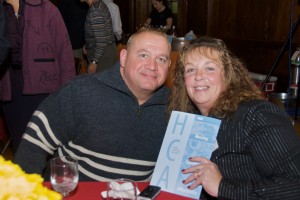 Use our secure donation form below and designate your donation as "Membership:"