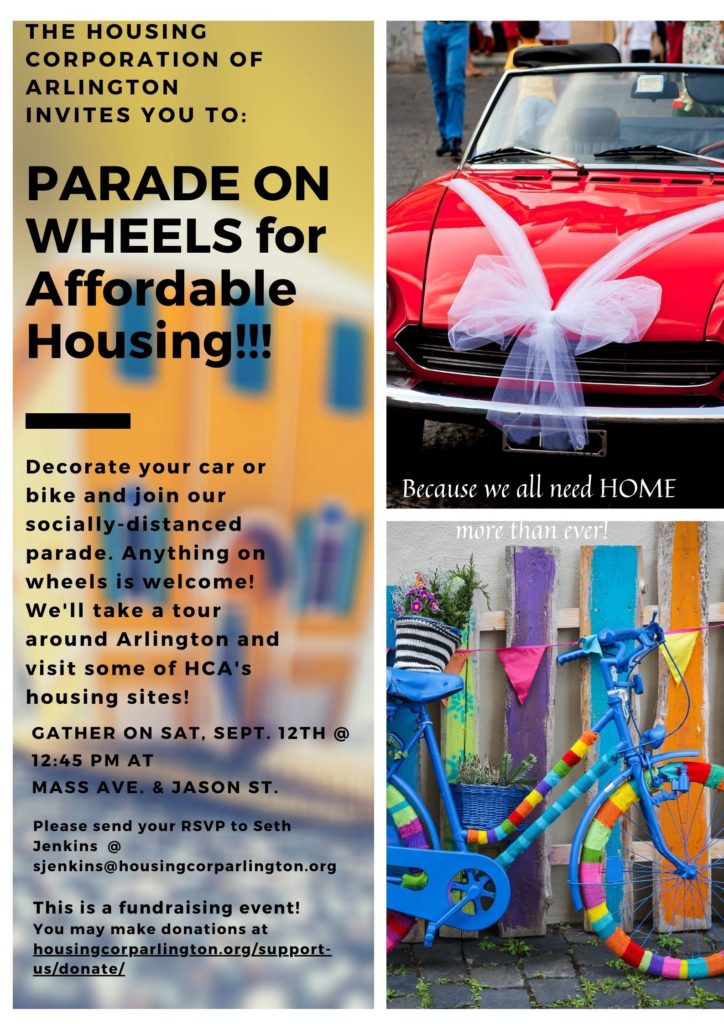 Since Housing Corporation of Arlington could not do our annual Walk for Affordable Housing, we instead did an all-new type of Fundraiser: THE PARADE ON WHEELS FOR AFFORDABLE HOUSING!
On September 12th, 2020, we met at Massachusetts Avenue & Jason Street at 12:45 p.m.
We traveled on bikes and in cars around Arlington to the HCA properties to celebrate affordable housing.
Here are some of the photos of the event:
Here is a video of the Hot Tamale Brass Band playing at Capitol Square!
AcmiTV did a news report on the event. You can check it out through YouTube here:
You can still donate, please visit:
https://housingcorparlington.org/support-us/donate/
Or mail in a donation to:
Housing Corporation of Arlington
252 Massachussetts Ave., Office
Arlington, M.A. 02474